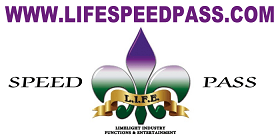 $

350.00
TALK TO A L.I.F.E. AGENT AND LEARN ABOUT OUR PRODUCTS AND SERVICES THAT ARE RIGHT FOR YOU!
L.I.F.E. SPEED PASS MEMBERSHIP WILL PROVIDE YOU WITH -
-ONLINE CONSULTATION
-15% OFF ALL L.I.F.E. PRODUCTS & SERVICES
-10-30% OFF ALL PARTNER & AFFILIATE PRODUCTS & SERVICES
*ADDITIONAL HOURS ARE OFTEN NEEDED IN ORDER TO COMPLETE PROJECTS... BUY A BUNDLE UPFRONT AND SAVE!
***************************************************
PRIVACY POLICY LINK:
https://www.lifeisthekey.com/L.I.F.E_PRIVACY_POLICY.html
TERMS OF USE LINK:
https://www.lifeisthekey.com/L.I.F.E.TERMS_OF_USE.html
*BY PURCHASING YOU ACCEPT THE TERMS AND CONDITIONS AND ACKNOWLEDGE YOU HAVE READ THEM.