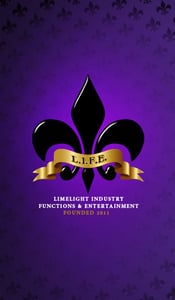 $

250.00
YOU CAN HAVE L.I.F.E. SELL YOUR PRODUCTS/SERVICES/EVENT TICKETS ON OUR L.I.F.E. SITE OR GET YOUR OWN CUSTOM ON-LINE SHOPPING CART.
-1 YEAR SERVICE
*ALL PRODUCTS AND SERVICES ARE SUBJECT TO APPROVAL FOR L.I.F.E. DISTRIBUTION
**REDUCED PRICES FOR L.I.F.E. SPONSORED APPROVED PROJECTS...
~ASK US FOR MORE INFO ON HOW TO GET YOUR PROJECT SPONSORED BY L.I.F.E.~
#########################################
L.I.F.E. OR CUSTOM ON-LINE MERCHANDISE/SERVICES/EVENT TICKETING
SELL PRODUCTS, SELL SERVICES...
SELL WHAT YOU WANT!
GET YOUR OWN SHOPPING CART TO START YOUR OWN BUSINESS TODAY!
JUST THINK OF THE POSSIBILITIES...
-UP TO 300 PRODUCTS OR SERVICES
-1 YEAR MANAGEMENT
-OWNERSHIP OF CUSTOM DISTRIBUTION IS TRANSFERRED TO PURCHASER
*CONSULTATION FEES MAY APPLY
**ADDITIONAL SERVICE FEES MAY APPLY
***PICTURES/ADS MUST BE PROVIDED OR PURCHASED THROUGH L.I.F.E.
***************************************************
PRIVACY POLICY LINK:
https://www.lifeisthekey.com/L.I.F.E_PRIVACY_POLICY.html
TERMS OF USE LINK:
https://www.lifeisthekey.com/L.I.F.E.TERMS_OF_USE.html
*BY PURCHASING YOU ACCEPT THE TERMS AND CONDITIONS AND ACKNOWLEDGE YOU HAVE READ THEM.